Atila: Battle Angel star Rosa Salazar is a Canadian actress whose full name is Rosa Bianca Salazar. This Canadian actress was born on July 16, 1985, and as of now, she is 37 years old. After the biggest success of Alita: Battle Angel, Rosa gets the ultimate popularity.
This talented actress has tried her acting skills in different genres, whether it is an action movie or a complicated drama, she has proved herself the best. She acted characters in both the FX anthology series American Horror Story: Murder House and the NBC drama Parenthood.
In the movie Alita: Battle Angel, Rosa portrayed the role of Alita and appeared with special visual effects. She also starred in the Netflix movies The Kindergarten Teacher and Bird Box in addition to The Divergent Series: Insurgent, Maze Runner: The Scorch Trials, and Maze Runner: The Death Cure, she grabbed the audience's attention. 
Though she was born in British Columbia, she was raised in Greenbelt, Maryland. She belongs to French and Peruvian ancestry. From her school days, Rosa was passionate about acting and participated actively in the school's theatre program at Eleanor Roosevelt High School in Greenbelt.
Rosa Salazar Movie Career
In her early days, Salazar started her acting career and her performance at the theatre during her school days, which speaks about her love and passion for acting. At the age of fifteen, Salazar decided to go further with acting, and to pursue an acting career, she moved to New York. She started her career with YouTube videos, where she collaborated with College Humor at her early twenties.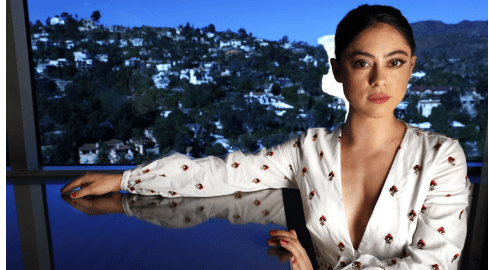 Not only the acting, but Rosa was also brilliant with Doodles and she used to make countless doodles. In 2009 Rosa stepped into Hollywood when she moved to Los Angeles, and her professional acting career started from there.
Salazar debuted in the slasher program American Horror Story. especially the programs Parenthood and Murder House. However, this role did not bring Salazar into limelight but it gave her more opportunities.
She did not stay on TV for more days and moved into the Movies. Started with Divergent Trilogy, and her career moved further with some other wonderful movies like the Maze Runner Series, where Salazar was in the supporting role.
All those roles were pretty normal to Rosa and her real breakthrough started with Alita: Battle Angel. Though In 2003, the release date of Alita was announced but due to the sequel part of Avatar, the director got busy and it took time to bring the movie into the theatre.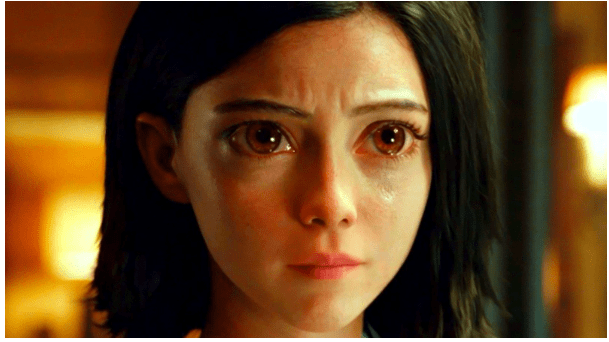 After several years of discussion, Rodriguez took over as director, and the movie was formally scheduled to begin filming in 2016. Salazar was chosen to play the lead role in the film the same year as this. The majority of Alita: Battle Angel's scenes were generated using CGI. Hence much of the filming took place indoors.
Rosa Salazar Movies
Here we will discuss the Rosa Salazar movies with her character name.
Tv Series –
Old Friend ( 2010)
Law & Order, LA ( 2011)
American Horror Stories ( 2011)
Parenthood ( 2011-12)
Stevie Tv
CollegeHumor Originals ( 2010-12)
UCB Comedy Originals ( 2012)
Bane and Kate ( 2012)
Looper: Baldness Anxiety ( 2012)
Movies
Epic
Nuclear Family
Plan B
Batman: Arkham originals
Hello Ladies
Sketchy
James Boy
Jerked
Birdbox
Search Party
Night Owls
Maze runner: the death cure
Man seeking Woman
Submerged
The Kindergarten Teacher
Good crazy
Pink skies ahead
Chariot
Big Mouth
Undone
Wedding Season ( Disney Plus Tv series)
If you are a big fan of this talented actress, consider this list as your bucket list and start bing-watch.
Rosa Salazar Details
Rosa loves to keep her life private and that is why it becomes difficult to know more about her. However, we have gathered some of her personal detail and we will be discussing that.No marriage rumors have been seen recently about this actress but she was in a relationship with Adam Pally. He was her Night owl co-star, whom she called her work Husband.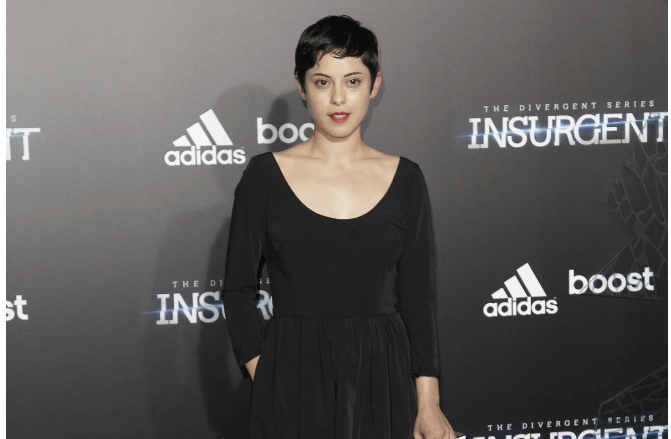 Salazar likes to keep close-cropped haircuts and has a highly relaxed sense of style. She recently admitted to Instyle magazine that she would live her entire life in American Apparel pants. At a theatre in Maryland, she worked as a concessions coordinator in her first position. She makes a big jump from shoveling popcorn to being the star of the show.
Ross Carey was previously told by her that she initially turned to act as a way to release her energies. Salazar and her family think she is a very hyper person. Even worse, she claimed she was the type of child you would put on the table so you could watch her dance and refer to her as the hyper child. After making the decision to use her overactive personality for something constructive, Salazar ultimately decided to act.