Most of us are fortunate enough not to come across female serial killers in real life: Just in films and books. Regardless, it doesn't stop us from being curious about their instigations.
Another thing people stereotype of serial killers is that it's always beast looking men. Well, for your information, most serial killers are often charming and in some cases, females. 
Haven't you seen films that explored the tropes of mesmerizing women who are psychotic killers in disguise?
Well, fiction is often inspired by real life. And to back up this theory, we have mentioned a list of 11 Female Serial Killers. 
Along with that, I have also added what drove them to commit those crimes.
10 Most Infamous Female Serial Killers in History
In the following table, I have listed 11 Female Serial Killers. Moreover, I have also briefly discussed the crimes they have commited and what they are popularly known as! So, let's skim through them:-
| | | | |
| --- | --- | --- | --- |
| Sr. No. | Name | Nick Name | Crimes Committed |
| 1 | Aileen Wuornos | Not available | She shot six men dead. |
| 2 | Juana Barraza | The old lady killer | She robbed and strangled 42 to 48 older women. |
| 3 | Jane Toppan | Jolly Jane | She killed 31 patients by giving them the wrong medicines. |
| 4 | Gesche Gottfried | Not available | She killed over 15 patients by mixing arsenic in their food. |
| 5 | Amelia Dyer | Not available | She killed infants by starving them or treating them poorly. |
| 6 | Nannie Doss | Giggling NannyLonely Heart KillerBlack Widow | She killed family members by giving them poison. |
| 7 | Dorothea Puente | Death house landlady | She killed elderly disabled men by overdosing them on sleeping pills. |
| 8 | Myra Hindley | Moor Murderer | She killed five children or teens. |
| 9 | Rosemary West | House of Horror | Incest, Domestic Violence, Cruel Beatings, Murders, etc. |
| 10 | Judy Buenoan | Black Widow | She killed three people, including her husband, boyfriend, and son. |
11 Female Serial Killers Of All Time
In the following list, we have mentioned the list of 11 serial killers! Moreover, we have briefly discussed the background of their committed crimes. So, let's go through them:-
1. Aileen Wuornos
Aileen Carol Wuornos experienced physical and sexual violence as a child. And since her family abandoned her 14 years old pregnant self, she had no choice left but to turn to prostitution to support her finances.
However, while serving six clients, the whole act turned into violence. So, in an attempt to defend herself, she shot those men point blank. Further, she was sentenced to death.
There is also a film (Monster) that was released in 2003 that covered her life.
2. Juana Barraza
Juana Barraza is popularly known as the "old lady killer!"
Till now, she has killed approximately 42 to 48 older women by strangling them with the home telephone and robbing them. Apparently, she had a vendetta against her mother, who watched her getting raped by old men when she was a kid.
She was sentenced to prison for 759 years. (Well, pretty much till her last breath.)
3. Jane Toppan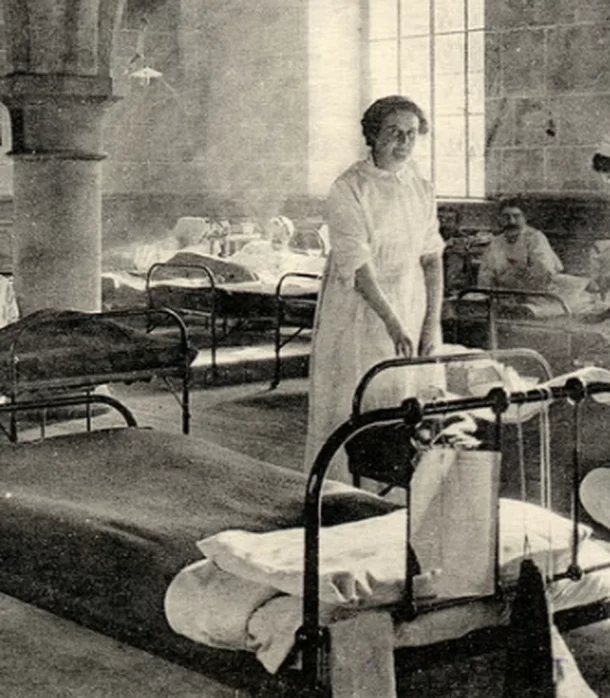 Famously known as "Jolly Jane", she was a mentally unstable nurse who killed around 31 patients. She would give them the wrong combination of medicines and even jump into the resting beds. However, she wasn't found guilty due to her mental condition.
Further, Jane was admitted to the Taunton Insane Hospital for the rest of her life.
4. Gesche Gottfried
Another mentally unstable nurse, Gesche Gottfried, was publicly beheaded in Bremen.
She has killed over 15 people by mixing poison (Arsenic) in their food or medicines while helping them recover. On top of that, her victims include her parents, children, fiance, and two spouses.
5. Amelia Dyer
Back in the Victorian era, Carers would get paid for adopting unwanted babies in the disguise of taking care of them. However, they will either mistreat them or kill them by starvation.
Fortunately, one nurse got suspicious of the amount of dying infants under the care of Amelia Dyer. And after the investigation was done, she was hanged for her sins.
6. Nannie Doss
Nannie Doss is famous for many nicknames, including giggling granny, black widow, lonely heart killer, etc. Between the years 1920 to 1954, she killed her four husbands, two sisters, two children, mother, mother-in-law, and grandchild.
Her main way of killing was by giving them poison. Of course, she cannot get away with every murder and eventually, her relatives get suspicious. Later on, she was sentenced to lifelong imprisonment.
7. Dorothea Puente
Dorothea Puente was a popularly known "death house landlady" who ran a boarding house. She would give shelter to other elderly, disabled or drug addict men. And further, overdose them on sleeping pills and suffocate them to death.
Later on, she would cash out on their life insurance cheques. Up until now, she has killed about nine men. Finally, cops were notified about her death when another disabled man's missing report was filed.
8. Myra Hindley
Infamous Moor Murderer Myra Hindley has killed about five teens and children by either strangling or stabbing them and further buried their bodies right there on the Manchester Moor.
She would regularly visit these spots to click pictures. Moreover, she was caught in 1965 in a sixteen-minute-long videotape where she was seen torturing her victims.
Hindley was further sentenced to imprisonment for the rest of her life.
9. Rosemary West
Rosemary West and her husband are known as a serial killer duo. In fact, their "house of horror" is home to many crimes, including incest, domestic violence, murders, cruel beatings, etc. This all was revealed to the police by West's own daughter.
Till now, about nine humans have been found at their place, and multiple dead bodies (including West's mistress, ex-wife, step-daughter and more) were discovered at the nearby field.
Eventually, both of them were found guilty and hence sentenced to imprisonment for life.
10. Judy Buenoan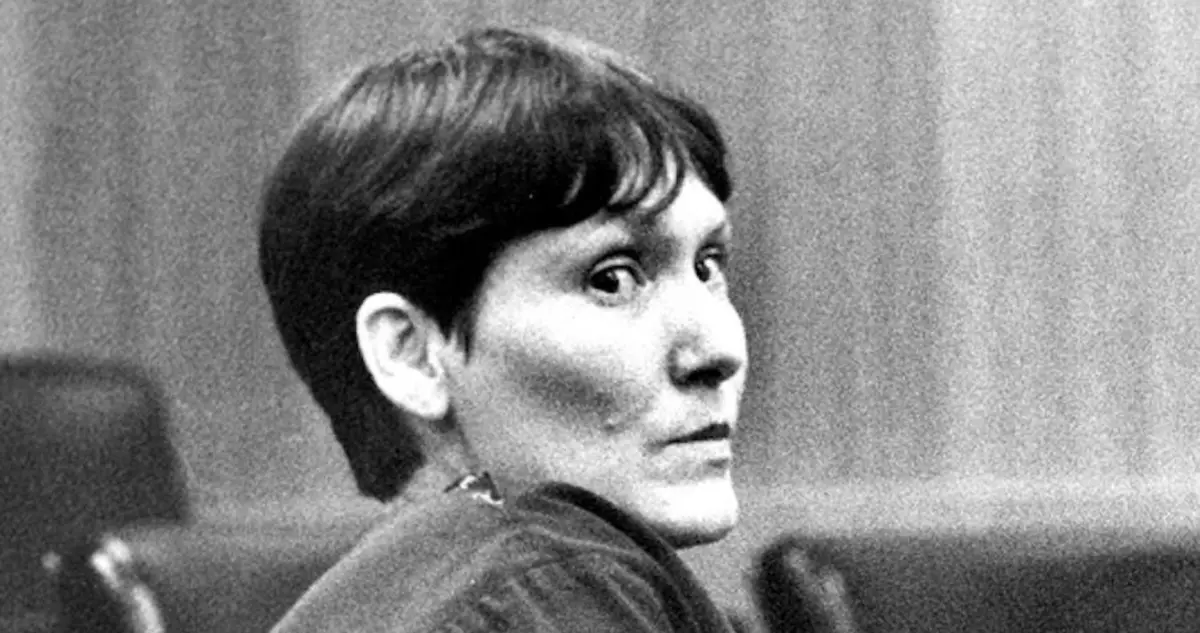 Judy Buenoan is popularly known as a black Widow who has killed three people over the course of 12 years. It includes her husband, boyfriend, and son.
Each murder had similar intent and hence showed the same symptoms.
Basically, she would put arsenic into their meals, and over the years, they would die. And after that, she would cash out on the insurance money. And once her crimes unfolded, she was sentenced to death and further executed by the electric chair.
11. Amy Archer-Gilligan
Popularly known as Angel of Death, Amy Archer-Gillian used to run a nursing home in Connecticut. And here, she would add arsenic to her patients' food for insurance money.
She has married about five men, and each one of them died shortly after marrying her. Other than that, there have been 48 deaths under her care.
Related Reads:
The Final Verdict On Female Serial Killers
Initially, women were damsels in distress who needed a man to save them. But thanks to the films and TV shows, they have adapted the "villain origin" trope in real life. I mean, how satisfying it is to watch a scorned woman take revenge!
Well, best believe female serial killers are not just characters in television.
In this article, we have discussed a list of 11 real-life female serial killers who either killed for self-defense or just for the adrenaline rush. There are also some names on the list who did it for insurance money. On that note, we hope our article was helpful!
Do let us know your thoughts on the names mentioned above. Are you sympathetic towards anyone? Did they do the right thing? Let's discuss this in the comment section below!
FAQs
Who is the world's most famous female serial killer?
Aileen Carol Wuornos is the world's most famous female serial. 
Who is the evilest female serial killer?
Most female serial killers are evil on this list. However, if we were to choose one, then Amelia Dyer is the evilest, as only the coldest heart will starve infants to death. 
Who is the youngest female killer?
Sharon Carr is the youngest female killer, as she stabbed an 18-year-old 32 times with a knife. When she committed that murder, she was just 12 years old. 
What is the number one motive for female serial killers?
The number one motive for female serial killers is financial gain. And their primary method of killing is poisoning.