Is All American Season 6 coming? If so, what is the release date? Moreover, who can you expect? But wait, didn't Billy Baker just die?! And the thought process continues.
Well, if this is your brain's typical way of processing information, then you are in luck, as this article covers everything! Here, we will discuss everything you need to know about All American Season 6: from the release date, potential cast, trailer, plot, and so much more.
With that being said, let's begin!
Is All American Renewed For Season 6?
We are pleased to inform you that All American is finally renewed for Season 6!
The CW Network's President (Brad Schwartz) announced the happy news after the show successfully became the channel's most-watched show. So, of course, taking advantage of the situation is mandatory.
Regardless, fans are more than thrilled and cannot stop asking about the release date. Speaking of which, we will discuss that in the next section.
Do We Have A Release Date?
Unfortunately, we do not have an official release date.
However, according to Schwartz, we expect the upcoming season by 2023-2024. Having said that, if we calculate the release gaps between previous seasons, then Season 6 will be out by October 2023. (At the very least!)
Is The Trailer Out For All American Season 6?
Unfortunately, the Trailer for All American Season 6 is not out yet!
However, please don't be disheartened, as we will definitely update our page whenever the trailer or teaser is dropped! So make sure you are keeping tabs on it.
Potential Cast: All American Season 6
There is no official announcement on the confirmed cast for All American Season 6 yet. However, one person who for sure will not be returning is Taye Diggs, as, on 13th February, his character died on the show.
With that being said, fans are praying for no more deaths and for the main cast to reprise their roles in season 6. So, the following are some names that are desperately prayed for:
| | | |
| --- | --- | --- |
| Sr. No | Cast | Character |
| 1 | Daniel Ezra | Spencer James |
| 2 | Michael Evans Behling | Jordan Baker |
| 3 | Hunter Clowdus | J.J Parker |
| 4 | Cody Christian | Asher James |
| 5 | Bre-Z | Tamia Cooper |
| 6 | Samatha Logan | Olivia Baker |
| 7 | Greta Onieogou | Layla Keating |
| 8 | Karimah Westbrook | Grace James |
| 9 | Monet Mazur | Laaura Fine-Baker |
| 10 | Chelsea Tavares | Patience |
| 11 | Jalyn Hall | Dillon James |
| 12 | Kareem J. Grims | Preach |
| 13 | Geffri Maya | Simone Hicks |
| 14 | Spence Moore 2nd | Chris |
| 15 | Da'Vinchi | Darnell Hayes |
| 16 | Lamon Archey | D'Angelo Carter |
Where To Watch The Upcoming Season?
Just like the previous seasons, you can watch the upcoming season of All America on the CW Network. (Only for the US population, though.)
Along with that, you can also watch the season on the CW's official website and app. Again, it's all available for free. Other than that, if you are looking for streaming platforms, then you can buy for following ones:
Amazon Prime
Netflix
Hulu
Moreover, if you don't have subscriptions for the above platforms, and couldn't care less to subscribe either, then you can also buy individual All Season 6 episodes on the following sources:
What Can We Expect In All American Season 6?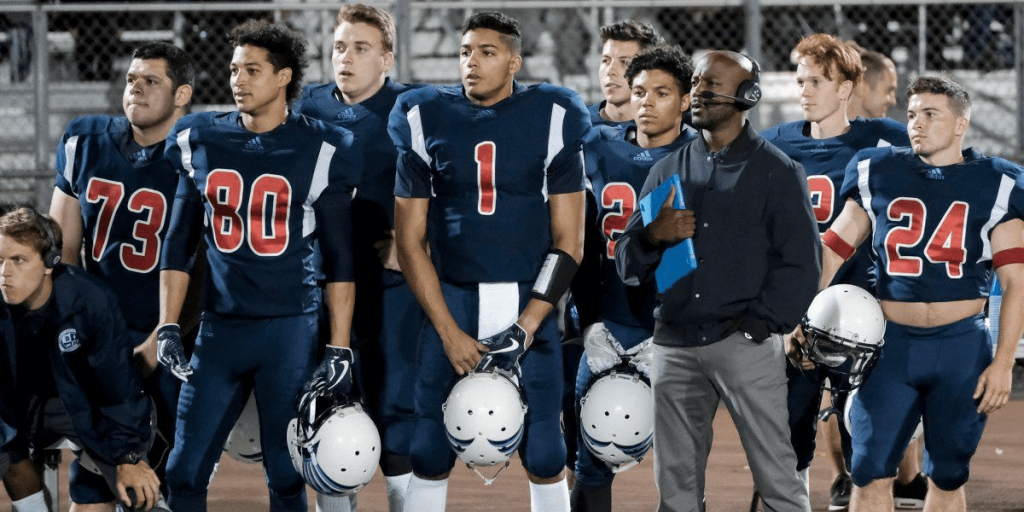 Since Season 5 is not over yet, we cannot predict what Season 6 will revolve around! Regardless, the previous season mostly followed the arc of Spencer James:
A Los Angeles' Footballer juggling his personal and professional life after being selected in the Beverly Hills High School. It's quite an up-and-down journey for him.
So, you can expect the continuation of the same arc for the upcoming season. However, you can check our article in a week or two. We will update you about the potential plot after Season 5 stops airing.
Releated Reads
Conclusion: Is All American Season 6 Canceled?
Who is spreading these unpleasant rumors? Regardless, you will be happy to know that All American Season 6 is not canceled. In fact, you can expect it to be released by October 2023 (at the very least) on the CW Network. Moreover, you can also stream it on Hulu, Amazon Prime, or Netflix.
Other than that, you can expect the main cast to reprise their respective roles, except for Taye Diggs, whose character (Billy Baker) unfortunately died in episode 11th of Season 5.
With that being said, we hope our article on All Season 6 was helpful! However, like always, if you have any further queries, then please reach out to us in the comment section below.
We will revert as soon as possible.
FAQs
Will there be a 6th season of All American?
Indeed! All American is now renewed for Season 6. 
When is All American Season 6 releasing?
All American Season 6 will likely be released around October 2023.
When did season 5 of All American start?
No, All American Season 5 has not stopped airing yet. We still have a few more episodes left!
Where to watch all American Season 6?
Just like previous seasons, you can watch All American Season on the CW Network, their official website, and the app. Moreover, the season will also be available on Netflix, Hulu, Amazon Prime, etc.