Netflix is one of the most celebrated streaming websites that offer numerous movies, popular TV shows, and series from time to time for your enjoyment. However, it's not a complimentary streaming platform like many other OTT platforms out there. You need to take a paid subscription to get unlimited monthly entertainment. Having so many other expenses, it could be a little tricky to pay for a Netflix subscription.
If you are a student, you surely would be paying numerous bills, including house rent, college /school fees, mess, etc. What if Netflix gave a student discount? Life as a student would be easier right? Find out more about Netflix Students Discount from the article below.
Does Netflix Offer a Student Discount?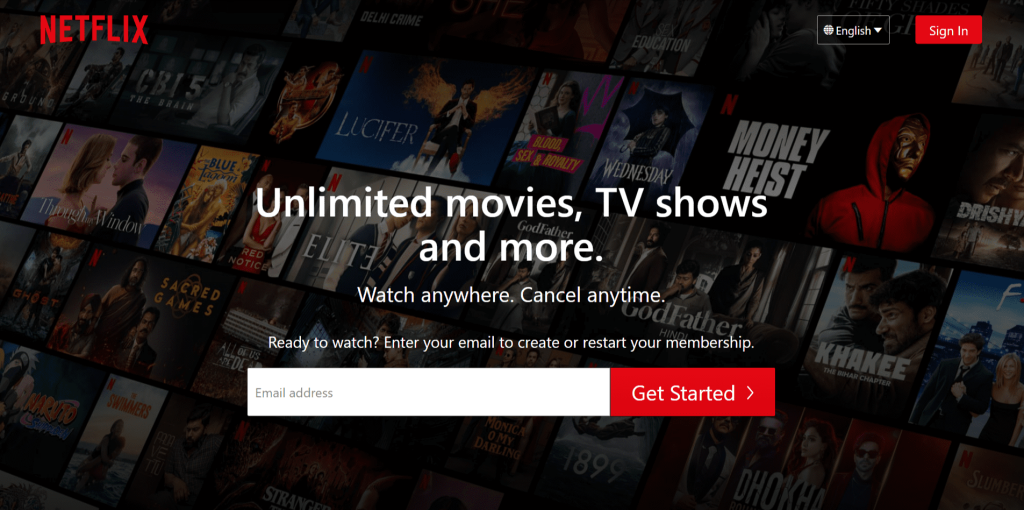 The rates of the monthly subscription basic plan Netflix are $9.99. Besides, the Standard and Premium plan comes in at $15.99 and $19.99 each month, which is huge. If Netflix could offer a student discount, it would surely benefit the students. But, there are no such discounts available for Students. If you wish to watch Netflix, you will have to pay the complete amount. Even as a student, you have no way to escape from paying huge sums for Netflix.
The truth is being a tight-budget student, you have no choice but to pay the basic subscription fees if you opt to watch Netflix. You can just rent and watch movies and shows on your friend's laptop if he/she is your bestie and have a subscription.
Netflix Plans and pricing
Netflix offers versatile pricing ranges from basic plans to standard ones. You also get highly upgraded premium plans for enjoyment. You can take a look at the detailed pricing of Netflix and select the best suitable plan for you.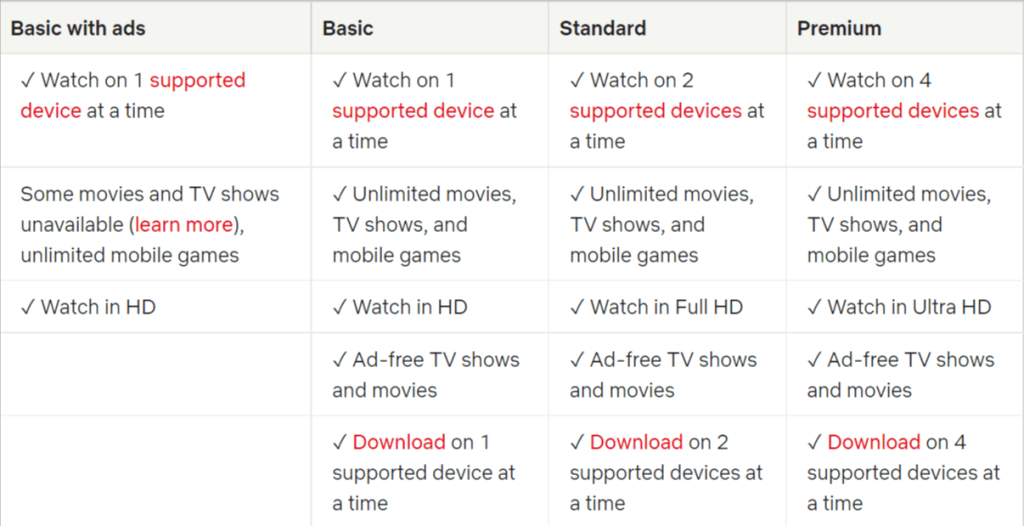 A basic plan with ads
It starts at $6.99 per month
In this plan, you can watch on one mobile or one tablet at a time.
You can watch unlimited movies, Tv shows, and series without ad interruption.
You can even download the movie or series from one mobile or tablet.
Basic plan
The basic plans of Netflix start at $9.99 per month
You can watch unlimited tv shows, movies, mobile games, and series without worrying about ads.
You can use a supported device to enjoy Netflix and watch movies in HD quality and even download them.
Standard plan
It starts at $15.49/ per month.
You can watch ad-free movies, series, shows, and mobile games on two supported devices at a time.
You can even download the movies on two supported devices, and that is also in HD quality.
Premium plan
It starts at $19.99 per month.
You can enjoy Netflix on four supported devices at a time and even download movies, mobile games, series, and shows in Ultra HD quality.
You can even download them on four supported devices.
Will Netflix Ever Offer a Students Discount?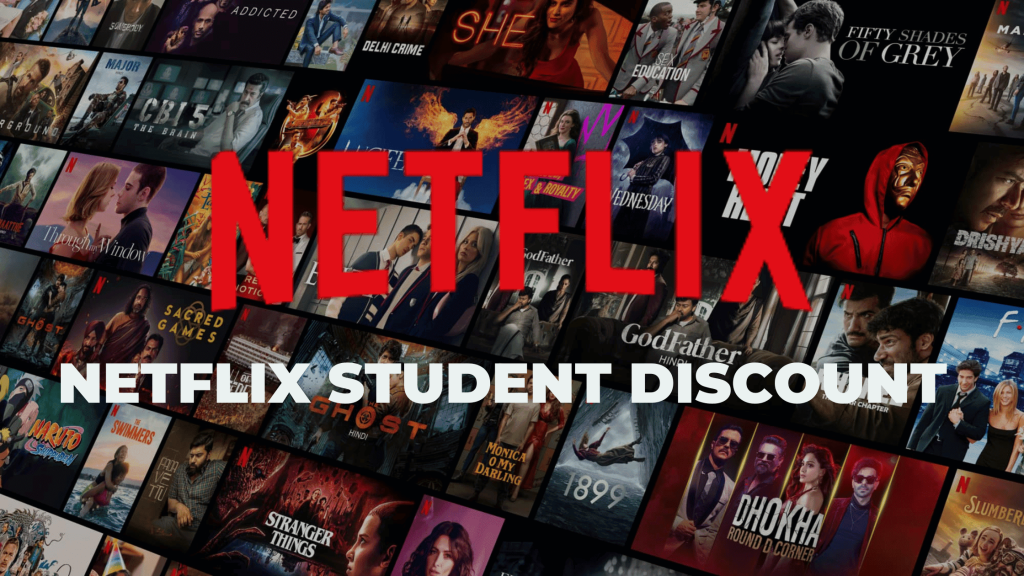 This may sound like a tricky question. However, students are waiting for an answer from Netflix. Teens may be praying to the lord for such a miracle.
Are there any chances of Netflix offering a Students Discount? Well, it depends on the target audience of Netflix. Moreover, Netflix presented not have any plans for it. We can surely hope that they will implement it in the future.
Most of the series and movies are teen and young targeted, showcasing students' life, love affairs, and young teenage romances, like Sex Education, Life of the Party, 13 Reasons Why, Pitch Perfect, and many more.
Why doesn't Netflix Care for Students Discount?
According to a survey conducted, it was reported that 50% of Netflix users are below 35. This means teenagers and youngsters priorly used Netflix. It also means Netflix has more users from high schools and colleges. But yet haven't heard from Netflix about the student discounts.
Netflix believes that the movies, documentaries, shows, and series offered are rich in quality. There is a belief that everyone will love to pay for the most engaging content. Yes, at some point, it is correct. You get to watch very high-quality and versatile stories that are life-related or entertaining. But they never seem boring or annoying. Unfortunately, it can be a significant reason that we won't be able to see any student discounts on Netflix.
Will Netflix Ever Offer a Student's Discount?
As of now, 2022 ends in 2023 beginnings, and we have not heard anything regarding Netflix offering students a discount.
There is a null intention of Netflix offering students a discount for its subscription fees. However, we don't know what the future holds. Maybe one day it will offer some discounts for students or make provide them with some profitable deals.
Netflix believes in upgrading its library from the past and recently uploaded movies like Matilda, Love and leashes, Pinocchio, and many more. We can just keep our fingers crossed and wait for miracles like student discounts or some attractive payment deals.
Related Reads