Whether someone is a painter, politician, or scientist, there is guaranteed fame depending on their dedication to their craft. Because of this, we thought of exploring some of the most famous people in the world, irrespective of their backgrounds.
With that in mind, in this article, we will discuss the 25 most famous people at the moment. However, know that the data is always changing, so keep checking our page for updated information. So without further ado, let's keep rolling!
10 Most Famous People In 2023
We have mentioned the top 10 most famous people in the following table, along with their nationality, occupation, etc. Having said that, let's skim through it!
| | | | |
| --- | --- | --- | --- |
| Rank | Celebrity | Occupation | Nationality |
| 1 | Barack Obama | Politician | American |
| 2 | Jennifer Lopez | Singer-Actress | American |
| 3 | The Rock | Former Wrestler Actor | American |
| 4 | Michael Jackson | Musician | American |
| 5 | Chris Evans | Actor | American |
| 6 | Hilary Clinton | Politician | American |
| 7 | Johnny Depp | Actor | American |
| 8 | Donald Trump | Politician | American |
| 9 | Beyonce | Singer-Songwriter | American |
| 10 | Snoop Dogg | Rapper | American |
25 Most Famous People 2023
Now that we have skimmed through the table of the top 10 most famous people, let's go through the list of the 25 most famous people of 2023!
1. Barack Obama
Former President Barack Obama served America from the year 2009 to 2017. He took the US to new heights by addressing the world's financial crises, partially extended tax cuts imposed by then-President (George Bush), reformed health care, and many more
Not just by Americans, but Barack Obama is cherished worldwide!
2. Jennifer Lopez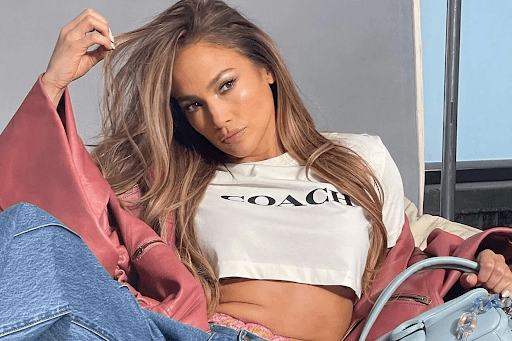 Jennifer Lopez is the highest-paid Hispanic celebrity in the Hollywood industry. Her debut album (On the 6) paved the way for Latin Pop in mainstream American music.
Moreover, Lopez was the first female artist to have both an album (J. Lo) and a film (The Wedding Planner) to chart number one in the same week.
3. The Rock
His ring name, The Rock, famously knows former wrestler Dwayne Johnson.
After the increased popularity of WWE and winning several world championships, Johnson further retired from the Wrestling industry. Moreover, he has starred in several blockbuster films, which include The Scorpion King, Race to Witch Mountain, and more.
4. Michael Jackson
Famously known as the King of Pop, Michael Jackson is a timeless Pop icon who has made significant contributions in terms of dance, fashion, and of course, music.
Moreover, his famous dance moves like moonwalking and shirt shrug (if that's even an official word) are popularized by him!
5. Chris Evans
Chris Evans became a household name when he portrayed the character of Captain America in several Marvel films. Moreover, Chris Evans is now counted in the list of highest-paid actors because of his brilliant performance in the franchise.
6. Hilary Clinton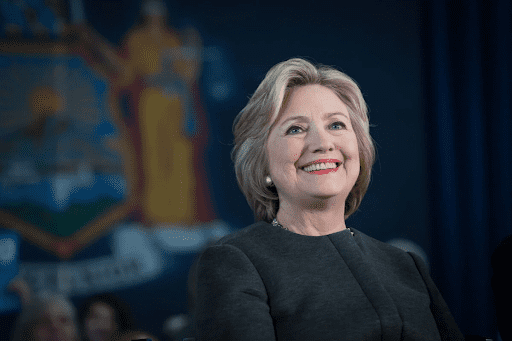 Hilary Clinton served as the 67th US Secretary of the State under the Governance of then-President Barack Obama. Moreover, she was also the first US lady as the wife of former President Bill Clinton, who served from 2001 to 2009.
7. Johnny Depp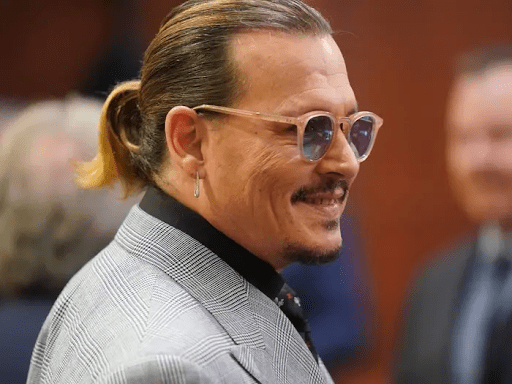 Johnny Depp rose to popularity by starring in a television series called 21 Jump Street. Further, he appeared in many successful films and started his long-term collaboration with Tim Burton and hence, received several awards for his performance.
8. Donald Trump
Former President Donald Trump served America from the year 2017 to 2021. However, his policies sparked a lot of backlashes. Regardless, Trump continued his election and simultaneously started other ventures like casinos, hotels, golf courses, etc.
9. Beyonce
Beyonce is a successful Singer who rose to popularity with an RnB girl band, Destiny's child. Further, she embarked on a solo career and released several hitmakers, including Crazy in Love, Halo, Single Ladies, and more.
10. Snoop Dogg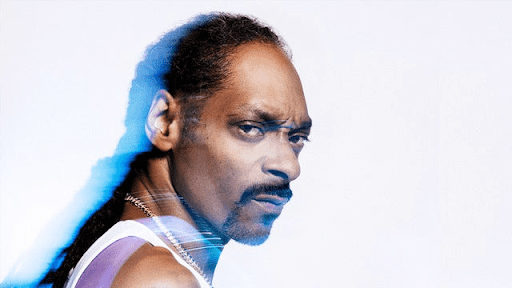 American Rapper Calvin Cordozar Broadus Jr is professionally known as Snoop Dogg. His solo album debuted at number 1 on Bilboads Hip Hop/ RnB chart. Moreover, he sold over 800,000 copies in the first week of the album's release.
11. Will Smith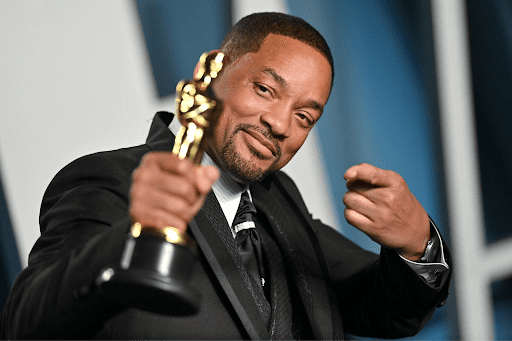 Will Smith is an American rapper and actor known by his stage name, Fresh Prince. Moreover, Smith has starred in several leading projects, including The Fresh Prince of Bel-Air, Bad Boys, Hancock, and many more.
12. Princess Diana
Diana, Princess of Wales, is an international figure who became popular due to her activism and Glamour. She was born into a noble family and further gained her Royal status after marrying the Prince of Wales, Charles III.
13. Justin Bieber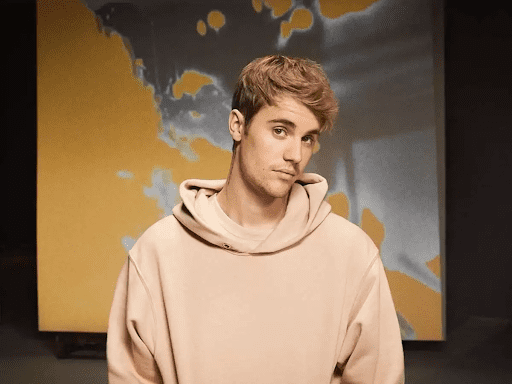 Canadian Pop Singer Justin Bieber had the whole world wrapped around his finger at the age of 16. Popularly known as the "Bieber Fever." Moreover, he was the first music artist under the age of 18 to have 5 number one albums on the US charts.
14. Bill Clinton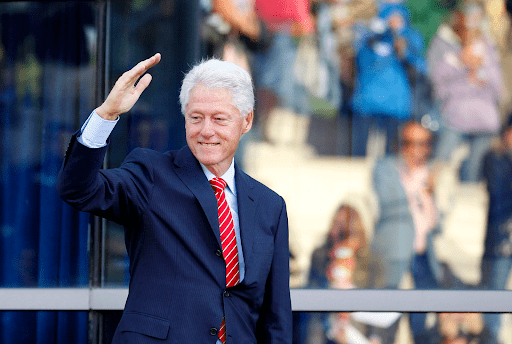 America's then-President Bill Clinton served the US between the years 1977 to 1979. He was popular for his third-way policies and was known as the "New Democrat".
Moreover, Clinton presided over the longest duration of peace and economic expansion in American history.
15. Arnold Schwarzenegger
Arnold Schwarzenegger is a retired body-builder, filmmaker, actor, and investor who has also served as a 38th governoieved Mr in California from 2004 to 2007. Moreover, at the age of 20, Arnold also achieved the Mr Universe title.
16. Leonardo DiCaprio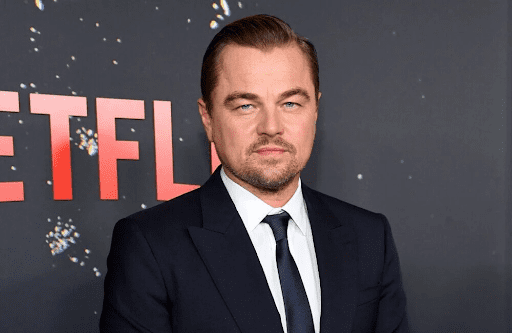 Worldwide superstar, Leonardo Dicaprio, has risen to prominence through the timeless blockbuster Titanic. Ever since, his career graph upheaval as he kept delivering excellent performances in films like Inception, Romeo and Juliet, Catch Me If You Can, etc.
Moreover, DiCaprio was listed among the 50 greatest actors of all time.
17. Bill Gates
Bill Gates is popularly known as the co-founder of Microsoft. Throughout his career at the company, Gates held the positions of CEO, Chief Software Architect, and President. Moreover, he was also one of the biggest shareholders as of 2014.
Other than that, Forbes includes Bill Gates in the wealthiest people list every year!
18. Rihanna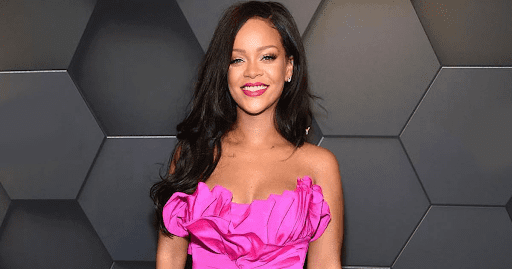 Rihanna gained recognition after the release of her first two studio albums, which were heavily inspired by Carribean music. Moreover, it went to the top 10 of the US chart. Other than that, badgirlriri (nickname) has released several best-selling records.
Speaking of which, as of 2023, Rihanna is the richest musician in the world.
19. Tom Cruise
Tom Cruise is one of the highest-paid actors in the world, hE has received several awards for his contributions, including Honorary Palme d'Or. Other than that, his best works include Born On The Fourth Of July, Top Gun, Vanilla Sky, etc.
20. Madonna
Fifties superstar Madonna is recognized for her versatile music, unconventional themes, and songwriting. Moreover, she is also addressed as one of the important cultural figures of both the 20th and 21st centuries!
21. Taylor Swift
Taylor Swift gained recognition for bringing Country music back into the trend with hit singles like Teardrops on my guitar, Dear John, Picture to burn, etc.
Along with that, she is best known for constantly reinventing her craft and surpassing all the critical views coming her way!
22. Stevie Wonder
Stevie Wonder is an American singer who is versatile in his style of music, which ranges from Jazz, RnB, Soul, Gospel, Funk, etc.
Moreover, his music generally features electronic instruments and synthesizers. Speaking of which, he is one of the main reasons behind electronic music coming into album format.
23. Adam Sandler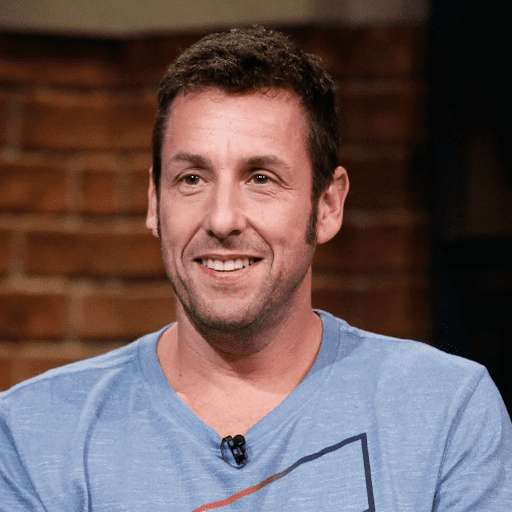 Adam Sandler is popular for his comedic portrayal in projects like Billy Madison, Happy Gilmore, and Go With It. Moreover, he is also one of the cast members of Saturday Night Live. Other than that, Sandler has also received several awards for his performance.
24. Ellen Degeneres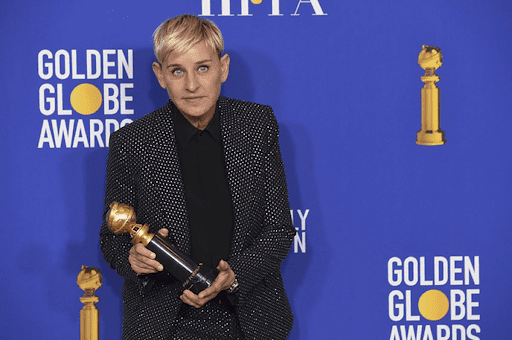 Ellen Degeneres is an American comedian, producer, and talk show host. Speaking of which, The Ellen Show is one of the most-watched talk shows in the US. In fact, its popularity is spread across the world.
Moreover, Degeneres has also hosted several award shows, including Academy Awards, Grammys, Primetime Emmys, etc.
25. Miley Cyrus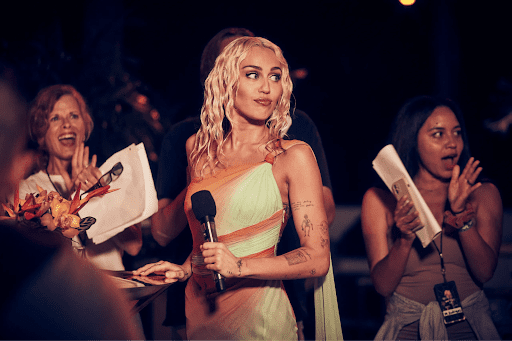 Disney breakthrough star, Miley Cyrus, has experienced international success after portraying the role of Hannah Montana. Further, she released several hit singles like The Climb, Party in the USA, and We Can't Stop, and more.
Moreover, she recently broke records with her heartbroken single called Flowers.
Related Reads
Conclusion: Who Are The Most Famous People?
As of 2023, Barack Obama, Jennifer Lopez, and The Rock are in the top 3 most famous people list. However, know that the statistics are always changing, so the list shuffles along with it. Regardless, in case of any new information, we will keep our page updated.
With that being said, we hope our article on the most famous people is helpful!
However, as always, in case of any further queries, reach out to us in the comment section below, and we will revert soon!