An easy and frugal way to enjoy the movies you've wanted to watch is through free movie streaming websites which are available online. Some are ad-supported, while some are free from advertisements.
It may not be legal in some places, so using a VPN will be helpful to stay safer from identifying the IP address. The websites mentioned below are clean and include various genres to choose from. A plethora of old and new movies on these websites for people to watch whenever they want.
Free Movie Streaming Sites in 2023
Here are a few free movie-streaming websites that you can use to keep yourself entertained.
Netflix
Amazon Prime Video
Hulu
Apple Tv+
Disney Plus
HBO Max
YouTube TV
Sling TV
Peacock TV
Fubo TV
Tubi
ESPN+
Shudder
Criterion Channel
Paramount+
Direct TV stream
Discovery+
Boomerang
Epix Now
Pluto TV
1. Netflix
Netflix had a 30-day free trial policy for its new users, but they have removed this from their services as there was a misuse of the feature and frequent reports of combined financial loss. It offers a basic plan at the lowest prices possible for its customers.
2. Amazon Prime Video
Amazon streaming service provides a free trial for new customers willing to try their facilities. It is a 30-day free trial where the user can use faster delivery, amazon music, and videos from the Prime section. They will enjoy the same benefits as a Prime member.
Go to the official App or website and click Try prime to start the trial.
It is to be noted that users who have not been members for a year can only avail of this free version.
3. Hulu
Hulu has a free trial option for new subscribers. They can choose from ads or no ads versions for using the trial. The customer will be asked to sign up with their credit card details to avail of this free trial version. They won't deduct anything till the trial lasts. The subscription can be canceled by the user anytime as needed.
4. Apple Tv+
Individuals who have purchased an Apple product get 3 months of valid free usage of Apple Tv+ to stream their favorite movies and shows. There is also a feature of a 7-day free trial from their side, after which the user can use a basic plan to avail of their streaming network. Users can sign up with details as prompted and watch free movies.
5. Disney Plus
Disney Plus is not providing free trials after it was decided in 2021. The free trial started in 2021 and ranked high at only a 6-month mark, but there was misuse reported of the feature. Hence, it was changed to paid versions only. Stream the classics with a plan that suits your requirements, and sign up accordingly. 
6. HBO Max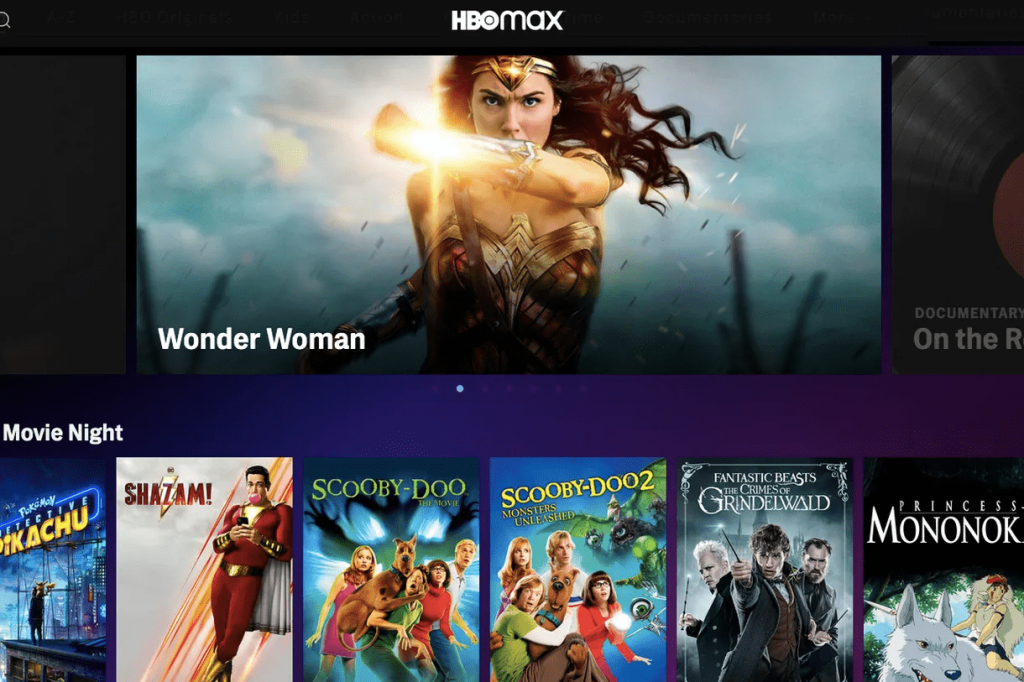 HBO Max also has a free 7-day trial policy, and users can now watch some free shows, but only the first episodes. After the trailer and first video, it can be subscribed to watch the remaining episodes or new shows and movies.
7. YouTube TV
YouTube has a vast collection of movies to buy or rent, so if you want to watch your favorite one on TV, renting and buying is an option. But free movies are also available on YouTube. There are more than 300+ movies that are loaded and can be played unlimited times without any subscription. A free trial version is also available on their original site for new users to start their movie marathons.
8. Sling TV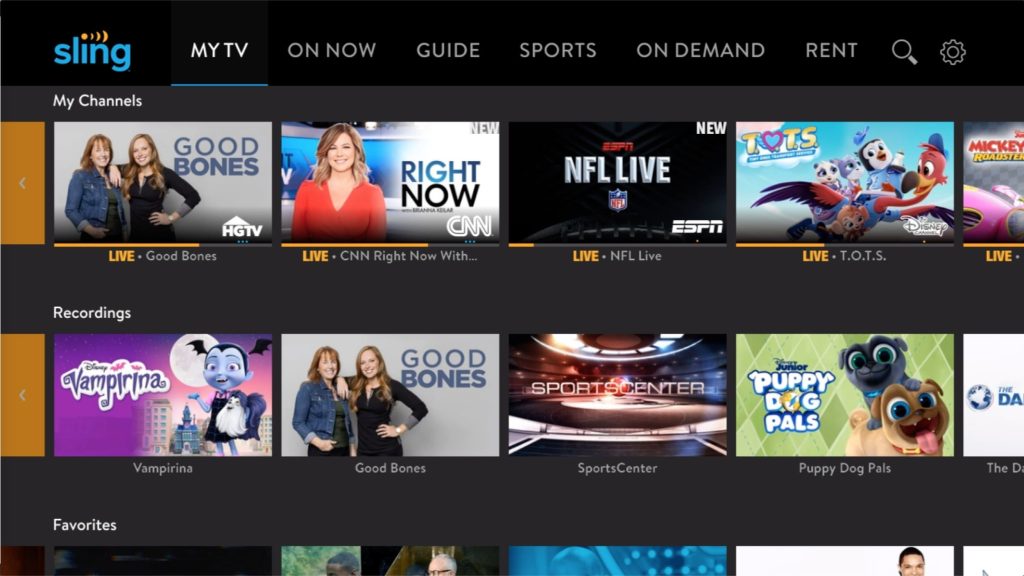 This streaming platform allows users to watch and stream movies and shows without additional charges. The vast collection is free and can be watched whenever you want.
9. Peacock TV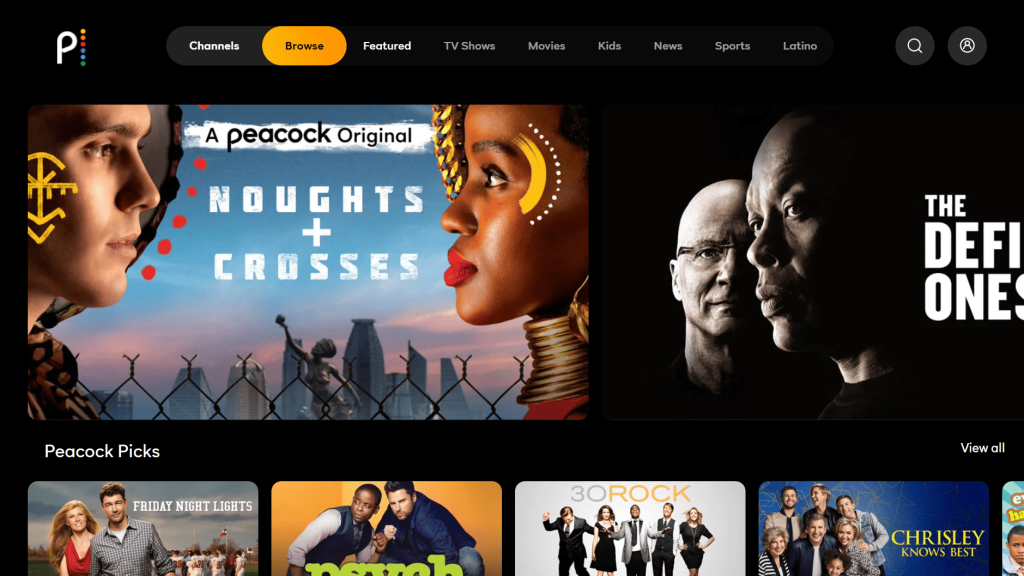 This is also a streaming website where the collection is huge. There are more than 800 movies available for its users. The only catch here is the one-time payment that should be given to watch everything for free. There are short ads for free movies, and a few premium selections are paid, which can be accessed for an affordable amount.
10. Fubo TV
This website is mostly for sports enthusiasts who live their favorite game shows and matches. They have a free trial option which is valid for 7 days. After the trial ends, one can easily sign up and subscribe to the required plan. Live TV broadcasts are also found with several channels to choose from.
11. Tubi
This website is legal and the safest to explore various movies and shows. The user can visit the website and scroll through the genres for their choice of flicks. The free content they provide has ads which are monetized so that the website can legally run.
12. ESPN+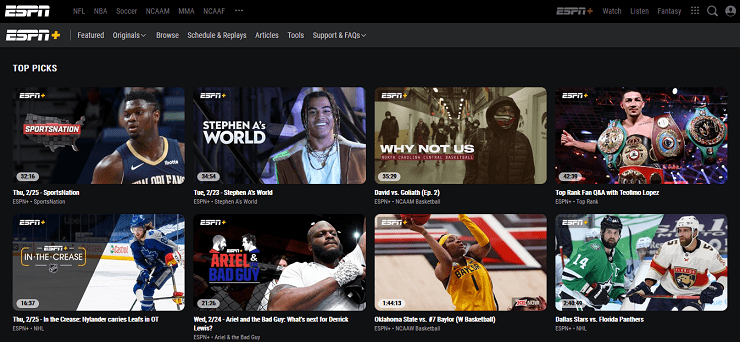 This website is not available for free. The trial feature is not available for ESPN+, but the users can watch through other subscriptions where ESPN credits are also found to access some channels and shows.
13. Shudder
Users can now get a free 7-day trial facility of Shudder.com. The subscription starts after the trial ends. Rates here are affordable, and it's the largest collection of spooky and thrilling movies. The best place to find horror movies with budget-friendly plans.
14. Criterion Channel
They offer a 14-day free trial limit for their US and Canadian customers. The charges range from $10.99/ month to 99.99/ year. It can be accessed from the desktop, mobile app, or original site.
15. Paramount+
The basic network app of Paramount has a free version with some movies and shows to browse. But the plus version of their site and app will need a subscription to stream movies. A limited collection is available for free and subscribers can unlock more movies.
16. Direct TV stream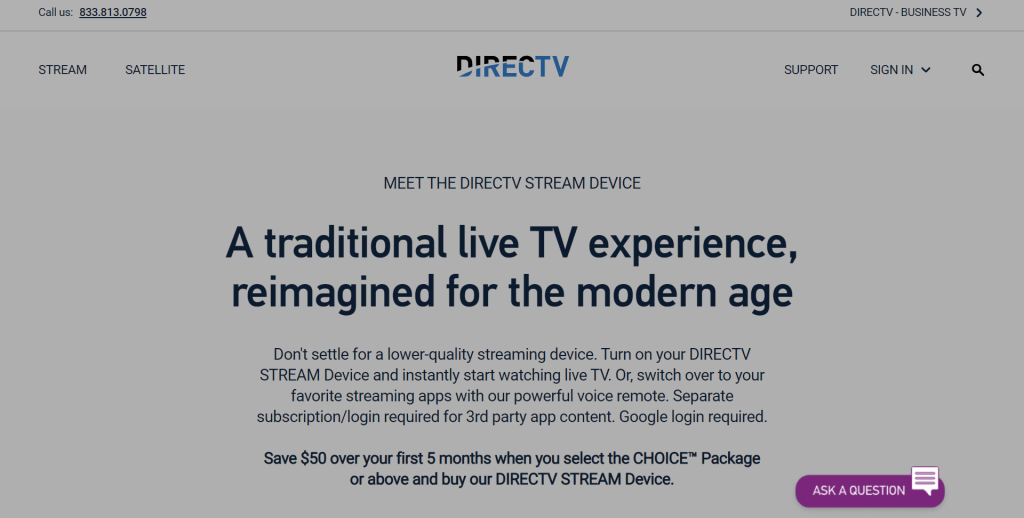 The streaming network has a free trial for new users. After that, it needs to be subscribed to continue watching from hundreds of live channels and thousands of movies you can browse.
17. Discovery+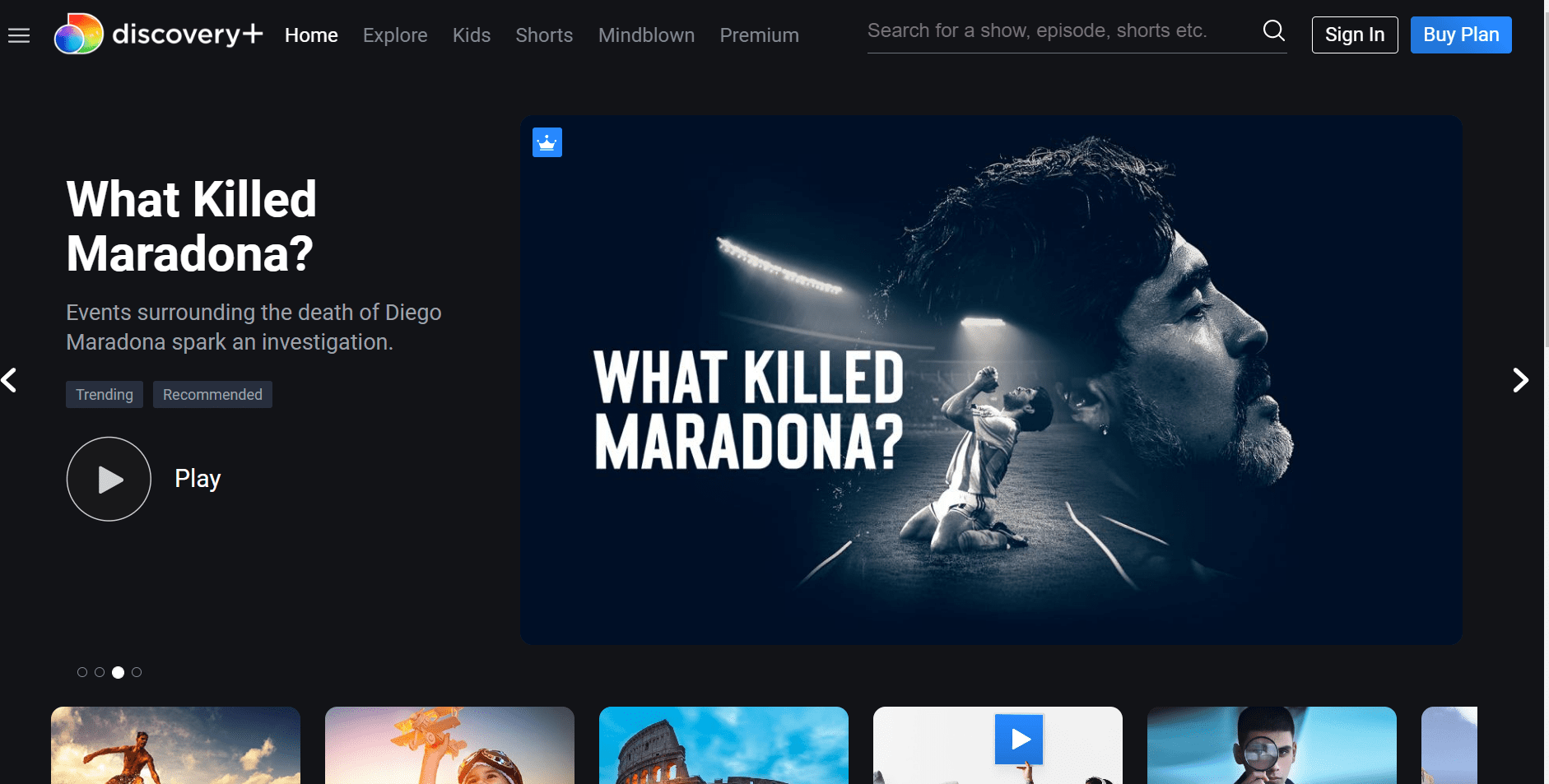 New users would want to get a glimpse of this streaming website which is available for subscription. The good thing is that new users can check out the latest movies and shows with a 7-day free trial after signing up.
18. Boomerang
Boomerang has a feature for its new customers where they get a free 7-day trial. They can avail of the service after subscription at $ 5.99/ month. Subscribers get unlimited ad-free streaming of shows and movies.
19. Epix Now
This website makes movies and shows available for free but only for a few days at once. They have special promotions where the entire library is free to watch. Some movies may be only for subscribers only because of their policy. This app creates on-demand features for free movies and shows.
20. Pluto TV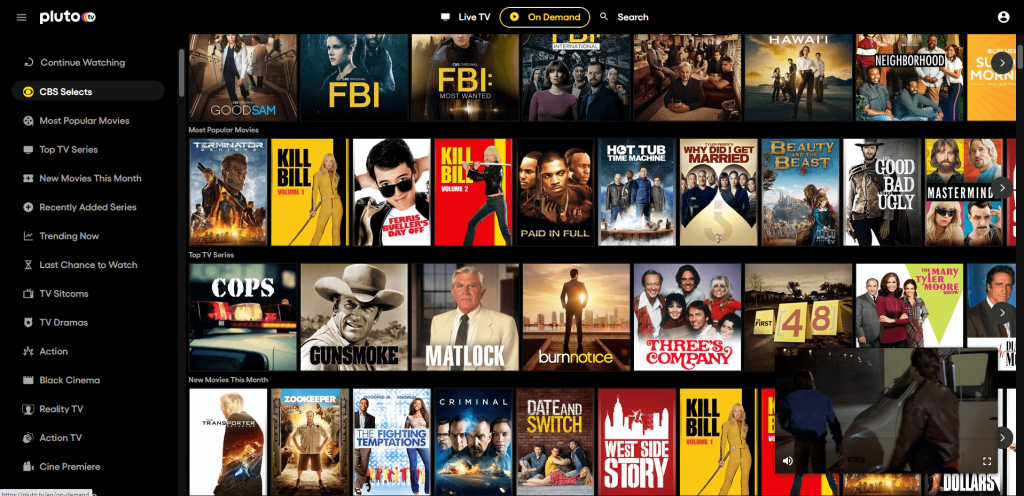 This streaming platform allows users to watch thousands of live shows, movies, and other channels for free. The website does not need to be registered on or prompt a sign-up to watch your favorite flicks.
Wrapping up
With numerous options available all over the internet, choosing one can be overwhelming. Still, with the above-mentioned list, you can watch movies and shows without any extra charges or concerns. So grab a bucket of popcorn and switch to your loved shows endlessly.
FAQs
Is the free streaming platform safe to use?
Some sites are legally run and are ad-supported, while some illegal sites may provide pirated shows and movies which are not legal and can be penalized. They compromise their customers' information or data.
Are there any advantages of streaming platforms?
Yes, one can easily stream their favorite movies and shows without blocking their space or wasting time downloading the whole thing. The user has no commitments and can explore as they want.
Can streaming be free to use?
A few websites offer free trials to users for a limited number of days, while some are free to use and may contain ads.
The trial ends, and users can choose their pack as needed to subscribe if they want to enjoy the particular website services.

Related Reads