Netflix requires no introduction in today's time, as it has already become people's favourite platform to binge-watch their favourite movies and TV shows. It is one of the most famous online movie streaming platforms. Netflix used to offer a 30-day free trial until recently but now we don't get any trial option. However, still people have been using Netflix because they are assured about quality content and the wide range of content that they get to watch on Netflix. Let us dive deep into Netflix and everything that it has to offer to its viewers.
Does Netflix offer a free trial?
Unfortunately, Netflix doesn't offer the 30-day free trial anymore, which used to allow people to watch everything free of cost for one month before they subscribe to any plan. The free trial allowed people to watch the first episodes of the most anticipated TV shows like Love is Blind, Stranger Things and many more.
People misused the 30-day free trial opportunity by signing up with different email addresses or deactivating their accounts which hampered the growth and affected the marketing approach Netflix. Eventually, they cancelled the 30-day free trial period and also removed the free watch option from their official website.
You can now subscribe to any plan that Netflix offers to its viewers to experience the world of famous TV shows, web series, and movies.
Available plans on Netflix
Netflix offers 4 types of plans to its viewers:
The first one is for mobile or tablet users and costs for Rs 150 INR monthly.
The second plan is the Basic plan which includes good video quality of 720p at Rs 199 Inr monthly. This plan is compatible with all devices like Phones, tablets, computers, TV.
The third plan is the Standard Plan in which the video quality is better than the basic one with 1080p at Rs 499 which is compatible with TV, Tablet, Phone, and Computer.
The best and fourth plan is the Premium plan which offers 4K+HDR at Rs 649. It is compatible with all devices like Phones, tablets, computers, TV.
Note: the quality of the video may differ depending on the internet services of your phone and the capabilities of your devices. Netflix allows premium subscribers to watch on four different devices at the same time and it will allow two devices to play at the same time for Standard plan subscribers and one will be allowed for the Basic and Mobile subscribers.
Is Netflix compatible with all devices?
Netflix is compatible with almost all devices, however, it really depends on the plan you have subscribed for. There are plans for each device and there is an individual plan for people who want to watch it from their phones/tablets. Apart from the Mobile plan which does not support TV and Computer, all other plans support all devices including TV and Computer. Depending on your requirement you can choose any plan that fits the best to your needs.
How to sign up for Netflix
To sign-up for Netflix, go to their official web page www.netflix.com. It will ask you for your email address, payment information and selection of a plan. You can choose any plan that fits best your requirement.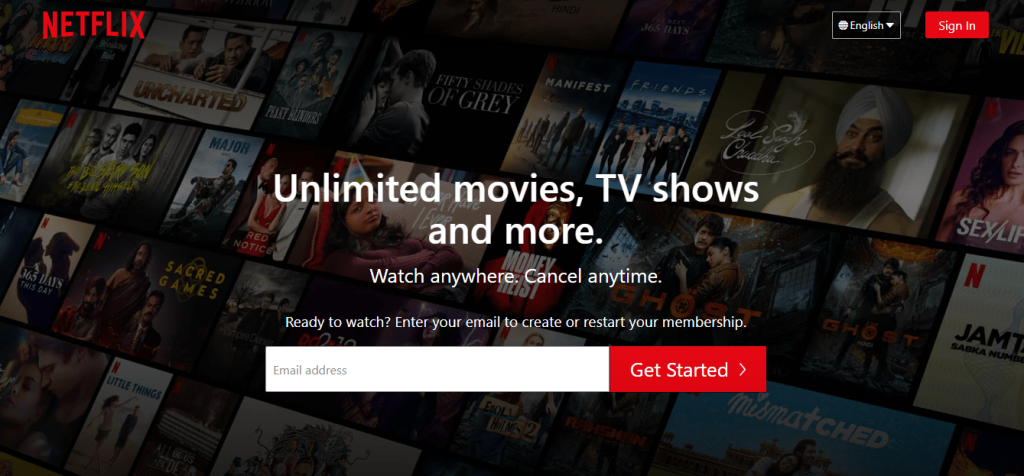 What does the subscription plan include?
Netflix offers the most famous and latest TV shows, movies and web series which include all genres like Drama, Crime, Comedy, Reality and much more.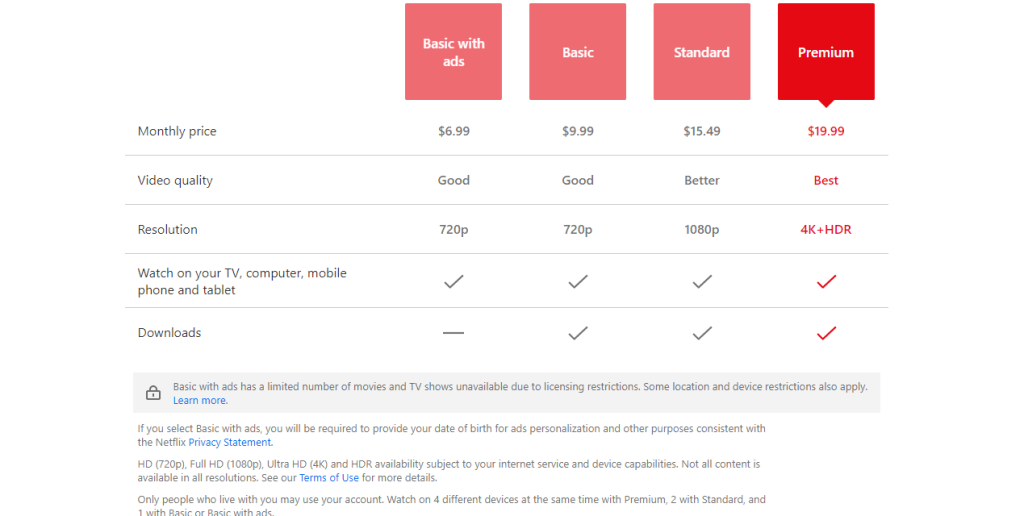 Some of the most anticipated movies on Netflix feature Black List, The Vampire Diaries, Happy Feet and many more. The best part about Netflix subscription plans is that all of them are ad-free, and all of the plans offer ad free unlimited streaming content for its viewers.
Conclusion: Netflix offer free trial
I hope that you got all your doubts resolved while reading it till here. Although Netflix has cancelled the free trial opportunity, you can anytime subscribe to their plan and watch all content ad-free. Netflix can be your one-stop destination to watch trending TV shows, movies, web series and much more. You can cancel your subscription anytime without any contract or commitments, you can cancel your subscription easily without paying any cancellation fees.